We are the
No 1 PhD Consultancy
in South India
We help
20+ students register for PhD every month
Tips on writing abstract for your Ph.D.
An abstract is a short summary of your work. It plays an important role in building the first impression for your research. A few points to keep in mind while writing your abstract.
Attractive Title
A good title is short and incisive. It contains essential keywords and states the main finding of the study, using a verb in the active form.
Clearly state Problem
The abstract should contain a statement statement or question, along with enough background for readers to understand importance of problem.
Targeting broad audience
Abstract should target broad audience. It should contain jargons or acronyms; and adequate background information for scientists outside your field.
Highlight findings
It's important to clearly state findings along with a brief note on the method. Its recommended to clearly state what was known and what is your findings
Choose correct keywords
Make use of correct and popular keywords which are used in particular field. Its advisable to use keywords which increases visibility of paper on search option
Clear and concise
The abstract should be always clear and easily understood by someone who doesn't have prior knowledge on the topic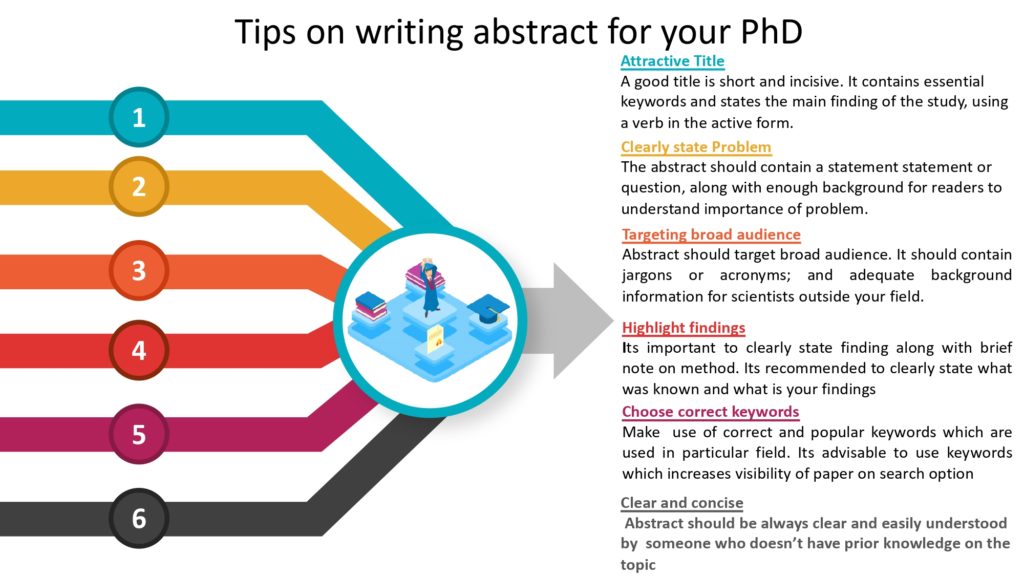 For brochure with pricing details, please mention your contact details below and we will get back to you. Alternatively, you can also call us at +91-8130872449. If that number is busy, you can reach us at 91-9160743777 [Hyderabad] or +91-7411845787 [Bangalore]